Response To Indictments In UAlbany Bus Incident and University Judicial Board Decisions
"If you are a Black woman attacked in Albany, do not defend yourself, and do not call the police."
This was the message sent by the University at Albany Police Department and the University Judicial Board when they simultaneously levied criminal and student conduct charges against Ariel Agudio, Asha Burwell, and Alexis Briggs this past February.
That message was reinforced yesterday when District Attorney David Soares announced that all three women were indicted by an Albany County Grand Jury on charges related to January's CDTA bus incident. These county level indictments include several additional charges—16 counts in all—with many stemming directly from the 911 distress calls made by the women at the time of the incident. All of the charges are misdemeanors, however the case is being personally handled by Chief Assistant District Attorney David Rossi, under the supervision of DA Soares. While this is highly unusual for such low-level offenses, it is only one example of the lengths the city, county, and State University have taken to condemn these women.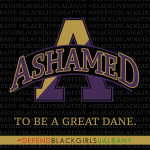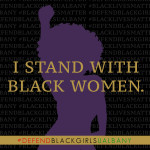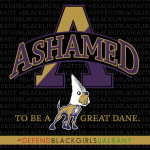 After an unprecedented delay of almost six weeks, the University Judicial Board has also issued decisions regarding the "student conduct" charges brought against Ariel, Asha, and Alexis.
The Board ruled unanimously against each of the three women.
Two of the women were expelled from the University, and the third received a two-year suspension. The circumstances surrounding these charges, and the unprecedented nature of these proceedings, are disgraceful, disingenuous, and indicative of the racism that permeates UAlbany and campuses around the country. Many of the supporters of these women are faculty, students, and/or alumni of UAlbany, who once again find themselves ashamed to be affiliated with the University. It was, after all, the University who pushed to have these criminal and academic charges brought against these former students. The UAlbany Judicial Board hearing was a complete mockery of fairness and justice, devoid of testimony from ANYONE with first-hand knowledge of what occurred on the bus that evening. The criminal hearing is poised to be equally dubious.
Before being superseded by Albany County Judge Stephen Herrick, Albany City Judge Rachel Kretser repeatedly demonstrated her own bias and prejudice against the three defendants. While we are pleased that Judge Kretser has been replaced, we have no faith that Albany County Court will afford the three women any semblance of fairness or impartiality. Indeed, the criminal justice system in Albany has demonstrated time and time again that it is designed to work to the detriment of Black citizens, irreverent of due process.
Whatever transpired on the evening of January 30th, there is no denying that all three women are presently falling victim to trappings of systemic racism. From the overzealous prosecution of first-time misdemeanors by senior district attorneys; to the mock university trial without defendants or eye witnesses; to the 911 calls and incomplete video footage being afforded as "evidence"; it is apparent that Ariel, Asha, and Alexis were never intended to attain justice.
Despite this fact, we will continue to support these women throughout this ordeal, and continue to call out the racist practices of the UAlbany Judicial Board, UAlbany PD, and the District Attorney's office.
We encourage concerned citizens and UAlbany alumni to call and email the University to demand a reversal of the disciplinary findings and sanctions levied against the three women. [Office of the Vice President for Student Affairs, (518) 956-8140 / vpsa@albany.edu CC: presmail@albany.edu / lwirkkula@albany.edu]
Additionally, we call on citizens to contact the District Attorney's office and demand all criminal charges be dropped immediately. [Albany County Judicial Center, Phone: (518) 487-5460 / dsoares@albanycounty.com / http://www.albanycountyda.com/media/contactus.aspx]
Lastly, we invite all supporters and allies of Black women to join us Wednesday—May 4th at 9am, at the Albany County Court (6 Lodge St)—as we stand in solidarity with Ariel, Asha, and Alexis during the formal arraignment proceedings. Your presence and unwavering support is a great comfort to these women, as well as their families.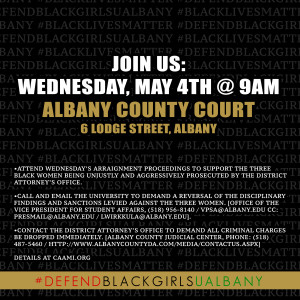 Sincerely,
Capital Area Against Mass Incarceration
Black Lives Matter: Upstate New York
#DefendBlackGirlsUAlbany #DefendBlackWomenUAlbany #BlackLivesMatter
(For details outlining the spurious nature of the UAlbany student conduct hearing, please refer to the appeals documentation found here and here.)
[Image Descriptions: A purple and gold UAlbany logo repurposed to read "ASHAMED to be a Great Dane."  One variation features the likeness of the UAlbany mascot—Damien, the Great Dane—adorned in the white hood of the Ku Klux Klan. A third image features the purple silhouette of a woman with a large afro hairstyle and the words "I stand with Black women" written in gold lettering. A fourth image contains text encouraging individuals to attend Wednesday's arraignment at Albany County Court.]